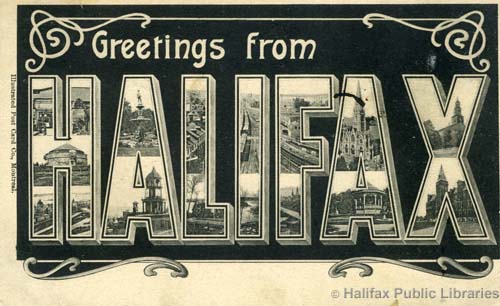 Halifax Public Libraries has digitized a small collection of postcards that illustrate Halifax Regional Municipality's communities, local historic buildings, and popular public spaces. The postcard collection dates from the early Edwardian period (1900's) to the 1980's.
Postcards were a popular form of correspondence between family and friends travelling in the area and many of these cards have personal notes on the back. To provide a full view of the postcard, the Library has digitized both the front and back.
Postcards are searchable by author, title, subject keyword or location. Names of both the sender and receiver, when available, are also indexed.
For more information, contact the Reference Department of the Spring Garden Road Memorial Public Library at 490-5710, or email at asklib@halifax.ca
Rights: Halifax Public Libraries has digitized this historical resource for easy online access and research purposes only. Halifax Public Libraries makes no assertions as to ownership of any original copyrights to images digitized for this site. Responsibility for determining the copyright status for any private or commercial use rests exclusively with the user.