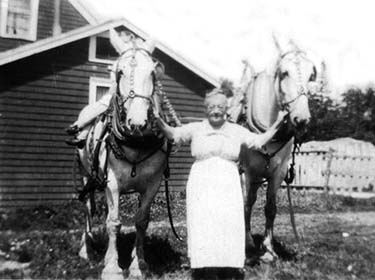 Mainland South Heritage Society actively collects many different types of records, including photographs from members of the public that have a connection to the area. Photographs may be donated directly to the Society, or you may grant us permission to digitally scan copies of your collection.
Electronic or hard copies of Mainland South Heritage Society photographs are available for private research or commercial purposes. Some Photographs may not be available for purchase due to the restrictions of the donors. Mainland South Heritage Society has discretion in the final price of any bulk order purchases. All payments must be sent in advance of shipping.
For more information or to place an order, please email us at longcove@ns.sympactico.ca .
Electronic copy for private research: $10
Hard copy for private research: $10 plus $2.50 for shipping and handling.
Photographs for commercial purposes: minimum $100.00 plus $2.50 shipping and handling (hard copy only). Copyright credit in any publication must state "Mainland South Heritage Society".